(this is basically cut and pasted from the Eventbrite page for the workshop)
Growing Hops in the Southeast
February 11, 2014 8:00 am - 5:00 pm
Rockfish Valley Community Center
This daylong workshop will provide growers with the knowledge they need to be successful. We will be covering all aspects of establishment, growing, management and marketing hops. Our speakers are the most experienced hop growers in the southeast and this workshop will provide valuable information for everyone from the experienced grower wanting to take their production to the next level to the beer and hop enthusiast with a few plants in the backyard. See the details of the presenters and workshop topics below.
Register on-line at: Eventbrite and save a few dollars.
Registration will begin at 8:00 am. The workshops start at 9:00 and lunch will provided. The day will conclude with a talk and tour of the Blue Mountain Brewery by owner and head brewer Taylor Smack on local hops from a brewer's perspective. For more information about this workshop contact event organizer Stan Driver at hootnhollerhops@gmail.com.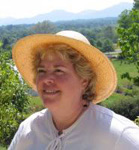 Dr. Jeanine M. Davis, North Carolina State University: An Associate Professor and Extension Specialist at North Carolina State

University and the University's Mountain Horticultural Crops Research and Extenstion Center

,

Dr. Davis and her staff maintain a trial hopyard at the Mills River Research near Asheville, N.C. She

also works with hop growers in that region to develop management practices. She reguarly presents programs to educate and advise growers. She is the go to person in the southeast. We are grateful for her time presenting here.

Stan Driver, Commercial Grower, HootnHollerHops:
Stan began growing hops as a homebrewer

and when Blue Mountain Brewery came to Nelson County in 2007 he knew he had a market and planted 50 crowns in the backyard. In 2009 Blue Mountain brewery asked him to replant and expand their hopyard and his business grew from there. Stan now manages and consults numerous hopyards. Stan is also the founding chairman of the Old Dominion Hops Co-operative works to expand hops production throughout the region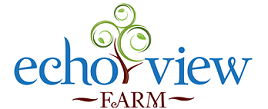 Julie Jensen, Owner, Echoview Farm:
Julie Jensen is the owner/developer of Echoview Farm in the Blueridge Mountains of Weaverville, North Carolina. Through Echoview she is creating a model for sustainable, community-oriented, agricultural enterprises for Western North Carolina and beyond. Echoview Farm has been growing hops for seven years, specializing in dry hops for local breweries, and has recently added a bine picker and pelletizer. Julie recieved a Bachelor of Arts degree from Grinnell College, a JD from the University of Missouri-Columbia and a LL.M. in taxation from Temple University.

Countryside Organics: Countryside Organics is

a local company committed to the
Virginia
biological farmer,
organic farmer and healthy small flock and backyar
d grower with soy-free,
certified organic feeds,
mineral mixes for livestock and hundreds of products for organic gardening and farming. They are
continually working to encourage and facilitate the conversion of
conventional farmland to organic. A representative of Countryside Organics will cover
proper soil sampling techniques and recommended soil ammendments for a range of soil types as well as provide an overview of their product line.

Taylor Smack, Owner/Head Brewery, Blue Mountain Brewery & Blue Mountain Barrelhouse Brewery: Taylor opened Blue Mountain Brewery in 2007 and from the beginning has been one of the most significant advocates for growing local hops. Upon opening Blue Mountain Brewery 6 years ago he established one of the first commercial hopyards in Virginia at the brewery in Afton. His emphasis on high-quality, local hops resulted in recieving a silver medal for a wet hopped belgian style beer, Blue Reserve at the 2012 World Beer Cup.

Laura Siegle, Virginia Cooperative Extension, Amelia County
- Laura will be presenting on the use of pesticides and pest management practices for hop growers. She will cover good pesticide management practices, basic laws about applying pesticides,information about growing organic hops,
organic approved pesticides, and information for applicators about pesticide certification. She will be joined by Dr Mizuho Nita of Virginia Tech's Agricultural Research and Extension Center who will connect with growers about a proposed Pest Management Guide for Virginia Hop Growers.

No paper tickets are required for this event. Tickets will be available at the door for $70.00. We are unable to offer refunds if you register and are unable to attend this event, but tickets are transferable by notifying event organizer Stan Driver at hootnhollerhops@gmail.com. In the case of inclement weather registered attendees will be notified by email and the workshop will be rescheduled.